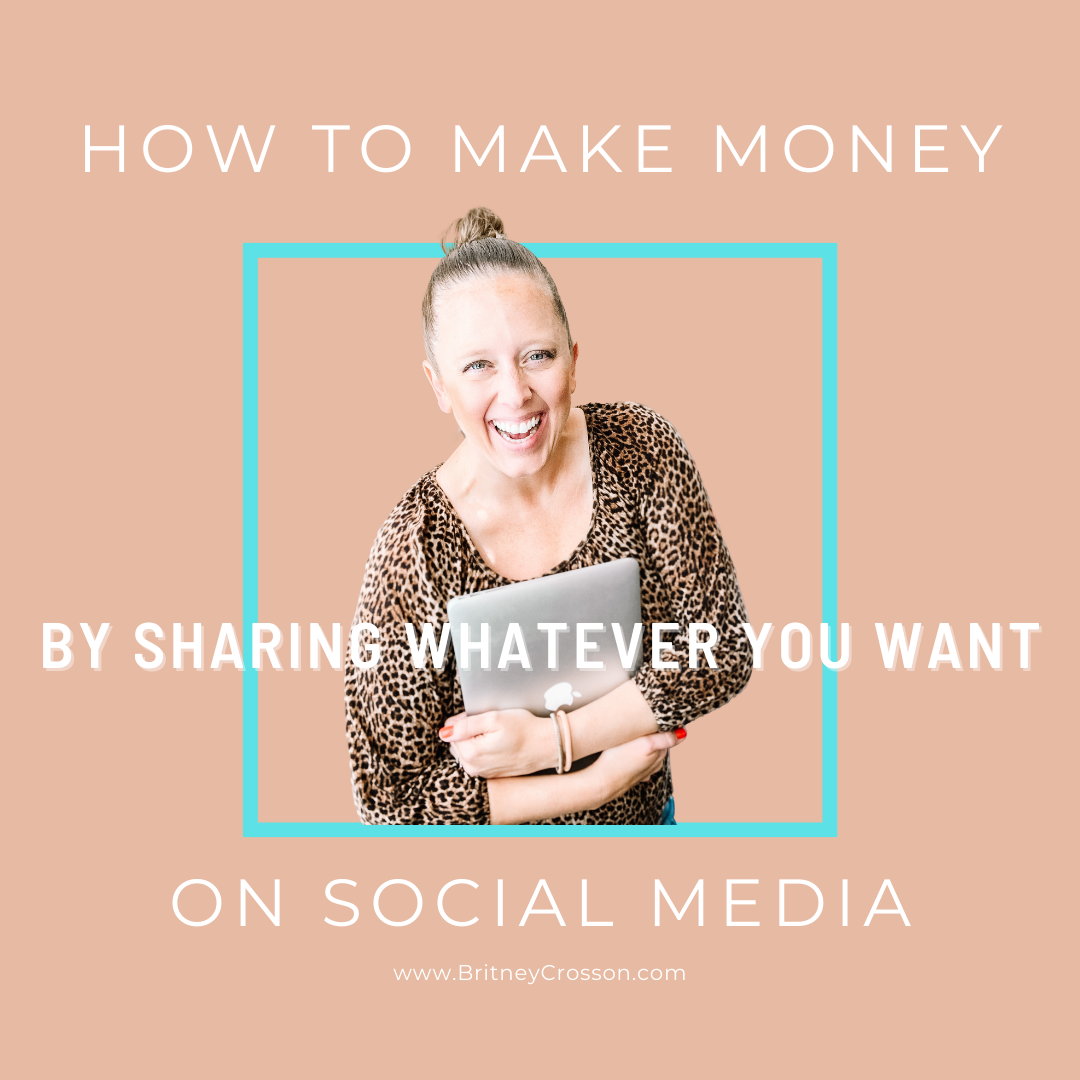 Small Biz Social Society founder, Britney Crosson, has made a lot of money by sharing videos of herself dancing on exercise equipment on social media.
And she's not in the dance industry or the fitness industry.
If you're a personal brand that doesn't want to be all business all the time on social media, this method is for you.
Grab the free guide by clicking on the image.
Social Success 2022

Our first ever in-person event, Social Success 2022, is happening in Houston, TX on June 23-26! It will be an unforgettable weekend full of education, networking, relaxation and fun!

Registration is now closed.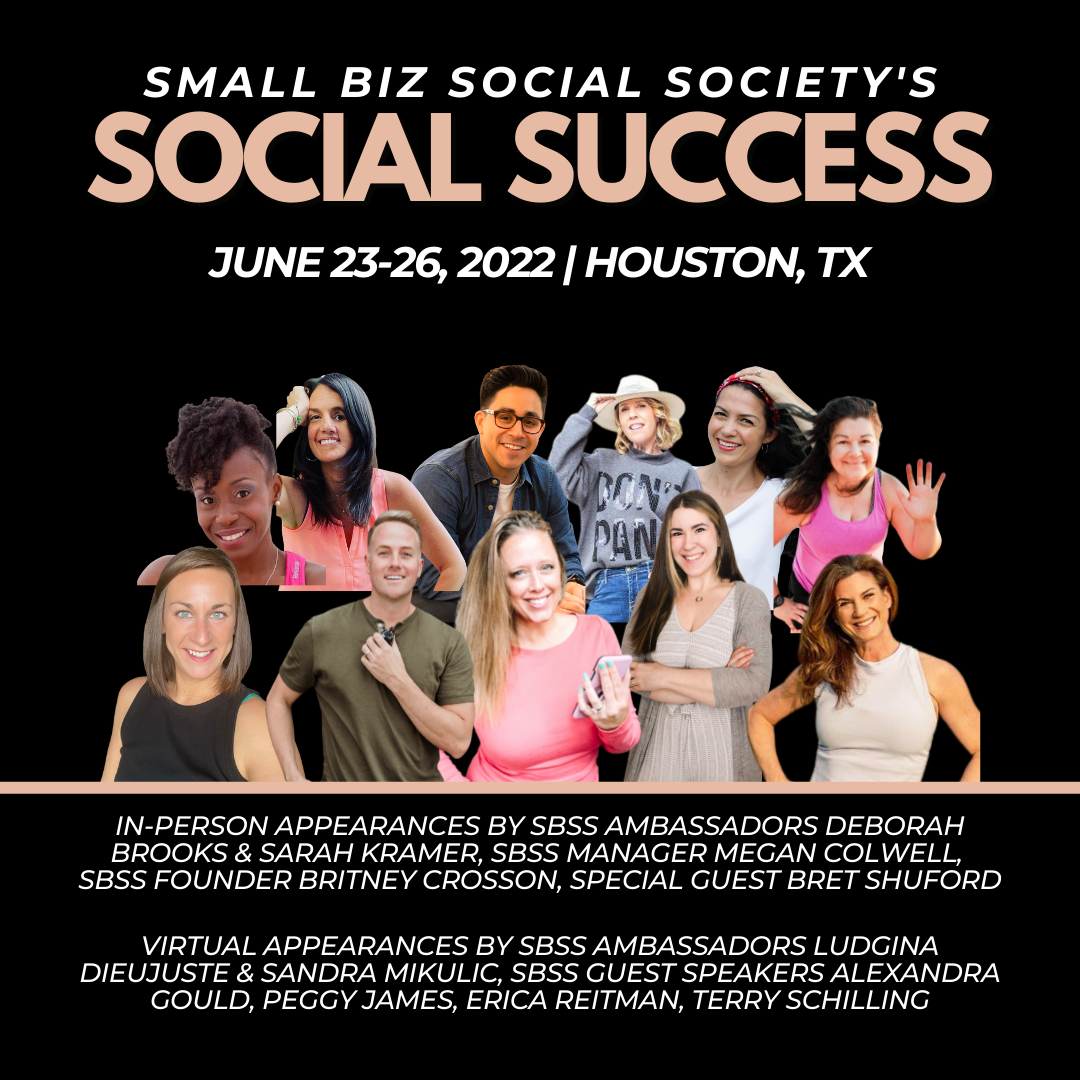 "Small Biz Social Society is THE BEST group for entrepreneurs looking to solidify a personal brand and learn marketing techniques!"
-Member, Sarah


"The content, the method of delivery, the accessibility, the connections... it's affordable and relevant!"
-Member, Callie


"Love the connections with fellow entrepreneurs and the approach of joy to social media."
-Member, Tricia
Sick of not being seen by enough people or the right people (or both) on social media?
GAIN VISIBILITY


Ready to finally step up your social media game to grow your brand and business?
BUSINESS/BRAND GROWTH


Want to make an impact on your audience, and the world, with your social media content?
MAKE AN IMPACT
Small Biz Social Society is a mastermind membership for ambitious entrepreneurs that want to step up their social media marketing game!
Founder, Britney Crosson, is the owner of Fun Love Media and Host of The Social Sunshine Podcast. After working with 1:1 clients for years, Britney wanted to find a way to help more small business owners at a time at an affordable price.
This mastermind membership is the perfect solution.
Join Britney and an amazing community of entrepreneurs on this journey... but only if you're ambitious and ready to make cool sh*t happen in your business through social media and online marketing!
This membership is especially perfect for...
+ Coaches & Consultants
+ Network Marketers/Social Sellers/Direct Sellers/Multi-Level Marketers
+ Real Estate Agents
+ Bloggers
+ Social Media Influencers
+ Creatives - entertainers, writers, creators
+ Social Media Managers
+ Personal Brands - If you're the face of your brand & you want to create and share amazing content on social media, this is for YOU.
What you get...
+ Starter Pack (2 online courses + a workbook) to help you create a solid foundation and set yourself up for success on social media
+ Access to the SBSS education catalog, which contains dozens of classes and presentations on social media, online marketing & entrepreneurship
+ New classes & group coaching sessions every month


Check out the course curriculum below to see our huge education catalog!
Your monthly packet includes lots of goodies, including things like what's pictured below...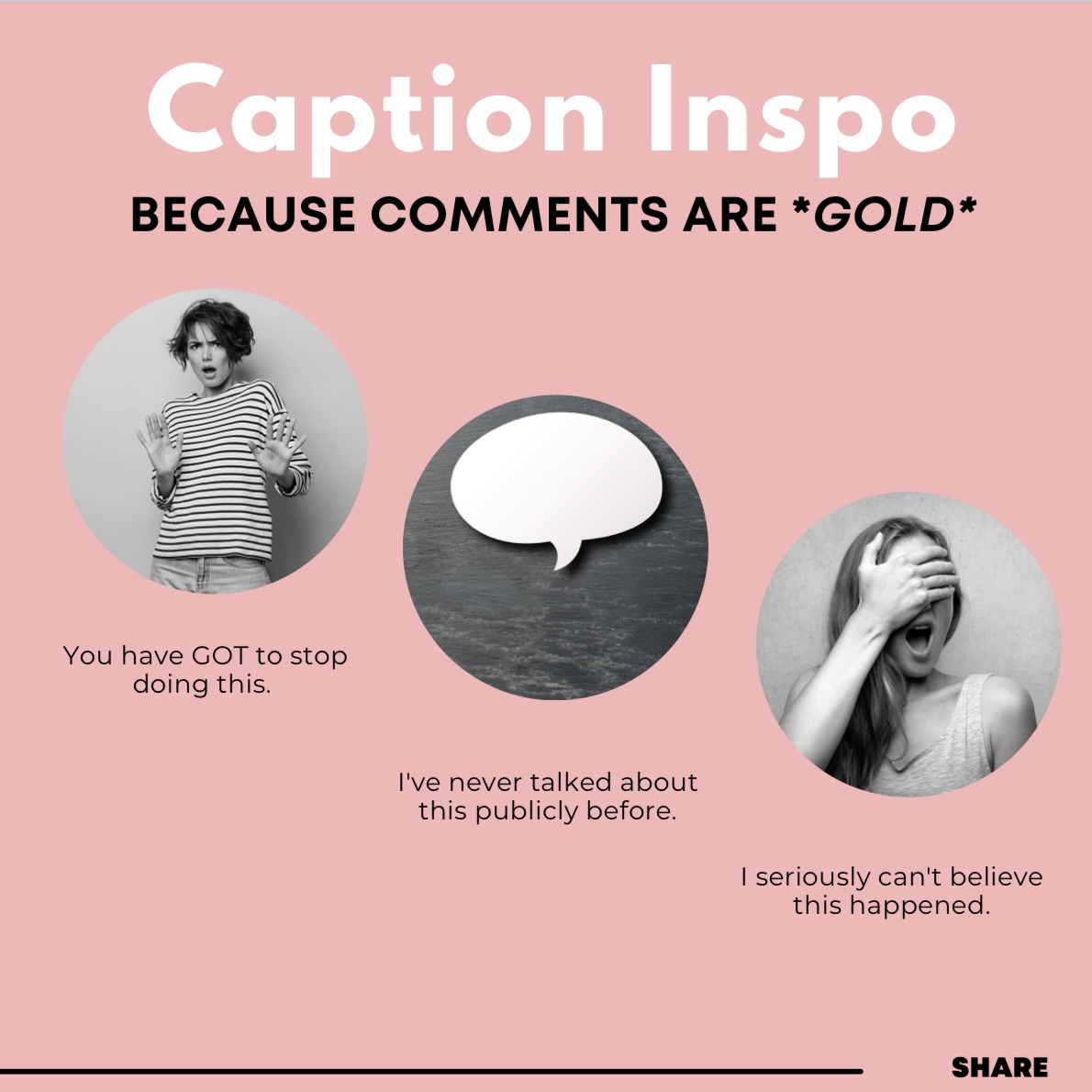 Members get new caption copy templates every month to help you write eye-catching hooks and interesting captions that will suck your readers in!
Your monthly packet also comes with the upcoming National Days, which can be great inspiration for social media content on your account!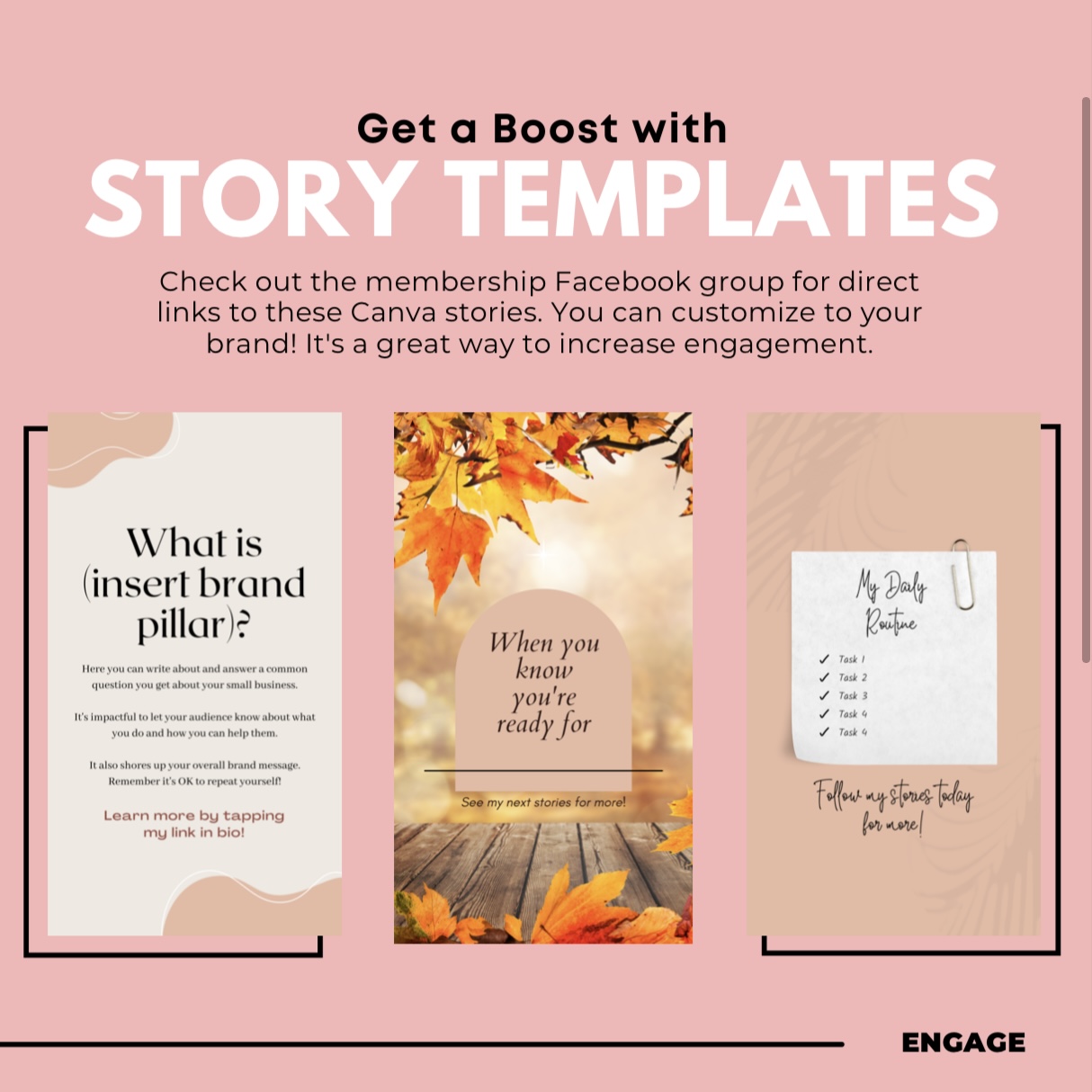 Stories are powerful and a great way to connect deeper with your audience. Members get stories templates that can be customized through Canva.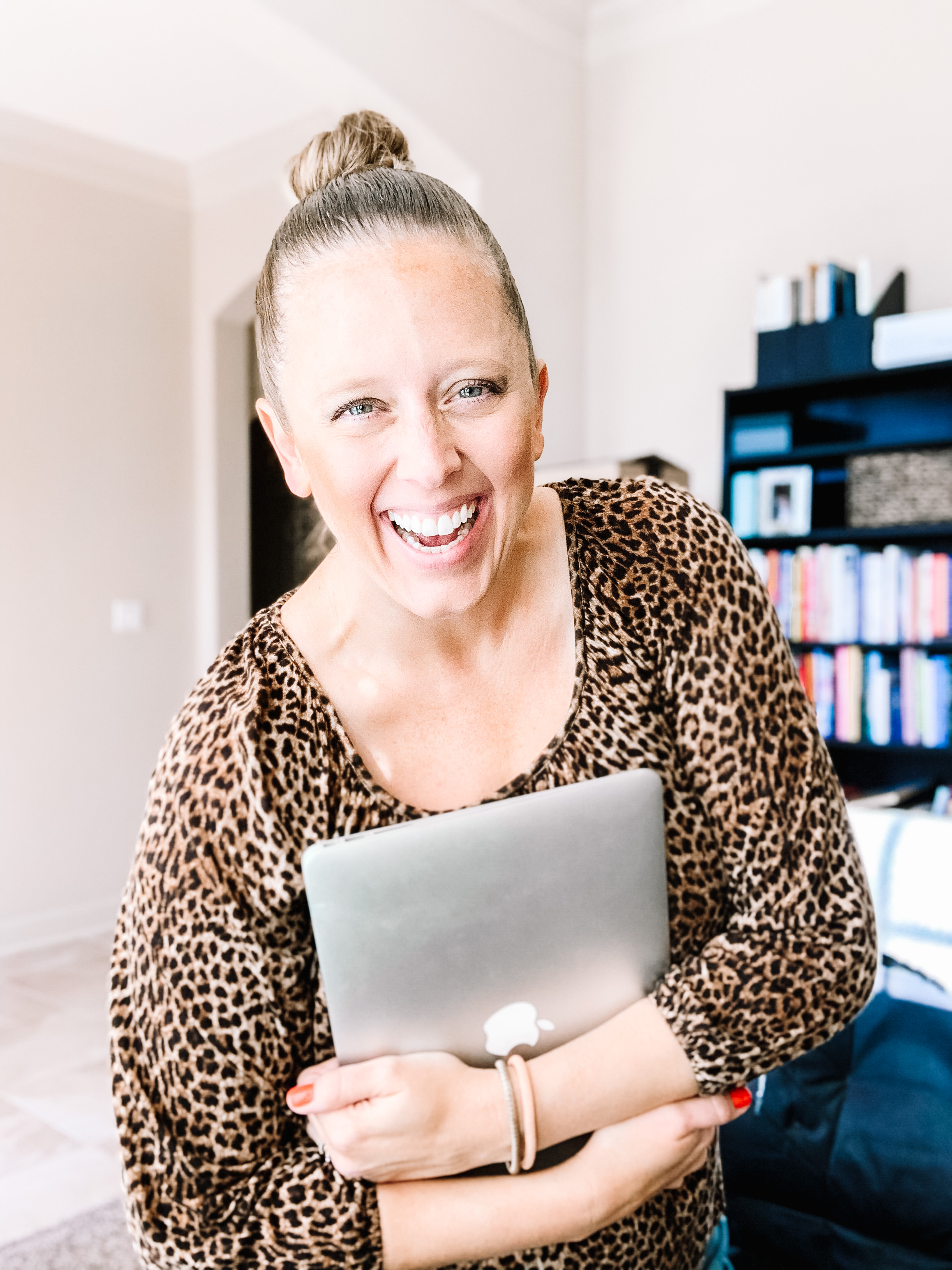 Small Biz Social Society is something I dreamed of creating for a very long time. Once my 1:1 client calendar began to get extremely full, I realized that a membership would allow me to help more business owners at once AND at a price that any entrepreneur can afford.
Growing up and working in my family's small business taught me so many incredibly valuable lessons about business and entrepreneurship. I truly understand the life of a small business owner and respect the blood, sweat and tears that have gone into the business you've created.
Join this community of like-minded badass entrepreneurs as we learn about social media and business and rise up... together.
Hang out with me on Instagram, Facebook, TikTok and LinkedIn. Simply search my name, Britney Crosson.
Learn more about my businesses and me...